Ultimate Mod
Description
This mod is an extension of functionality for FoF, right now it adds 2d keys, differently rendered notes, neck selection in-game, neck preview, a different title screen, double points for Jurgen Power, a jurgenneck, and more! It was based off of RF-Mod and Hering's mod
- Improved the title screen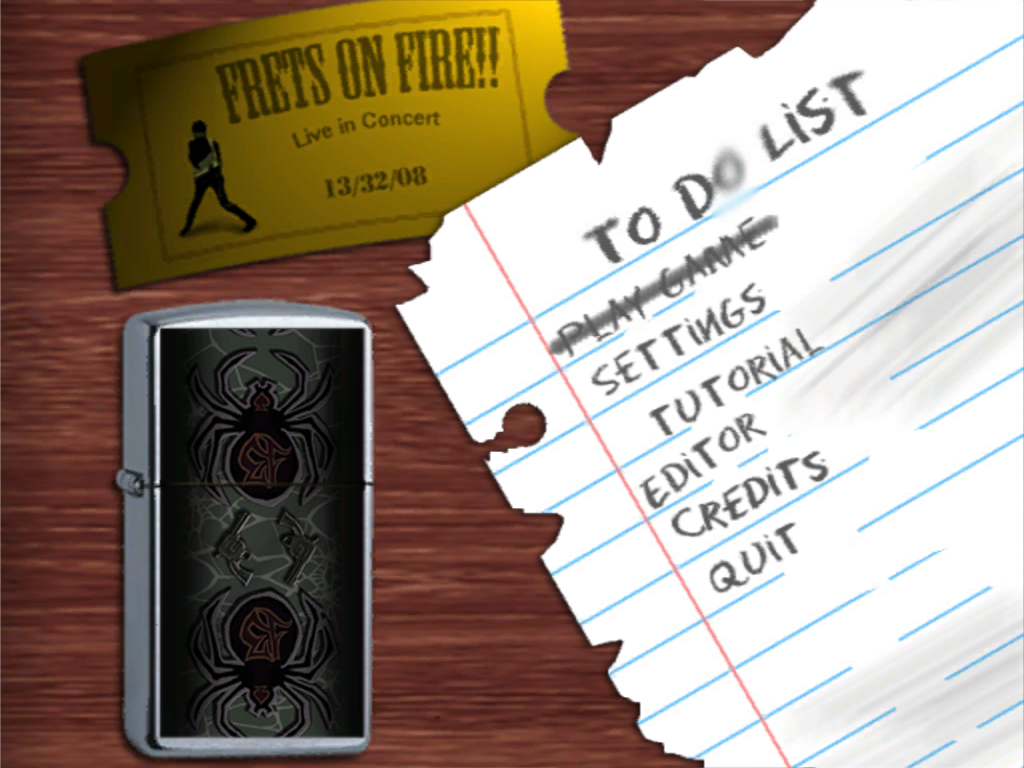 - Improved neck selection
- Fixed the neck rendering

- Different board appears when Jurgen power is active…

- my own take on Jurgen power

- Killswitch
The killswitch was an idea of wolferacing's. It allows you to "kill" the sound by pressing a key. It's use is to create a --—- sound instead of the normal ____ . It's the same concept that allows tom morrello and buckethead to create all of those sounds.
*It has been criticized multiple times for ugly notes which are difficult to replace due to a different system of rendering.
*You cannot upload to the world charts using this mod due to the fact that the Jurgen Power truly doubles your score.